Motion Footpegs for Adventure Riders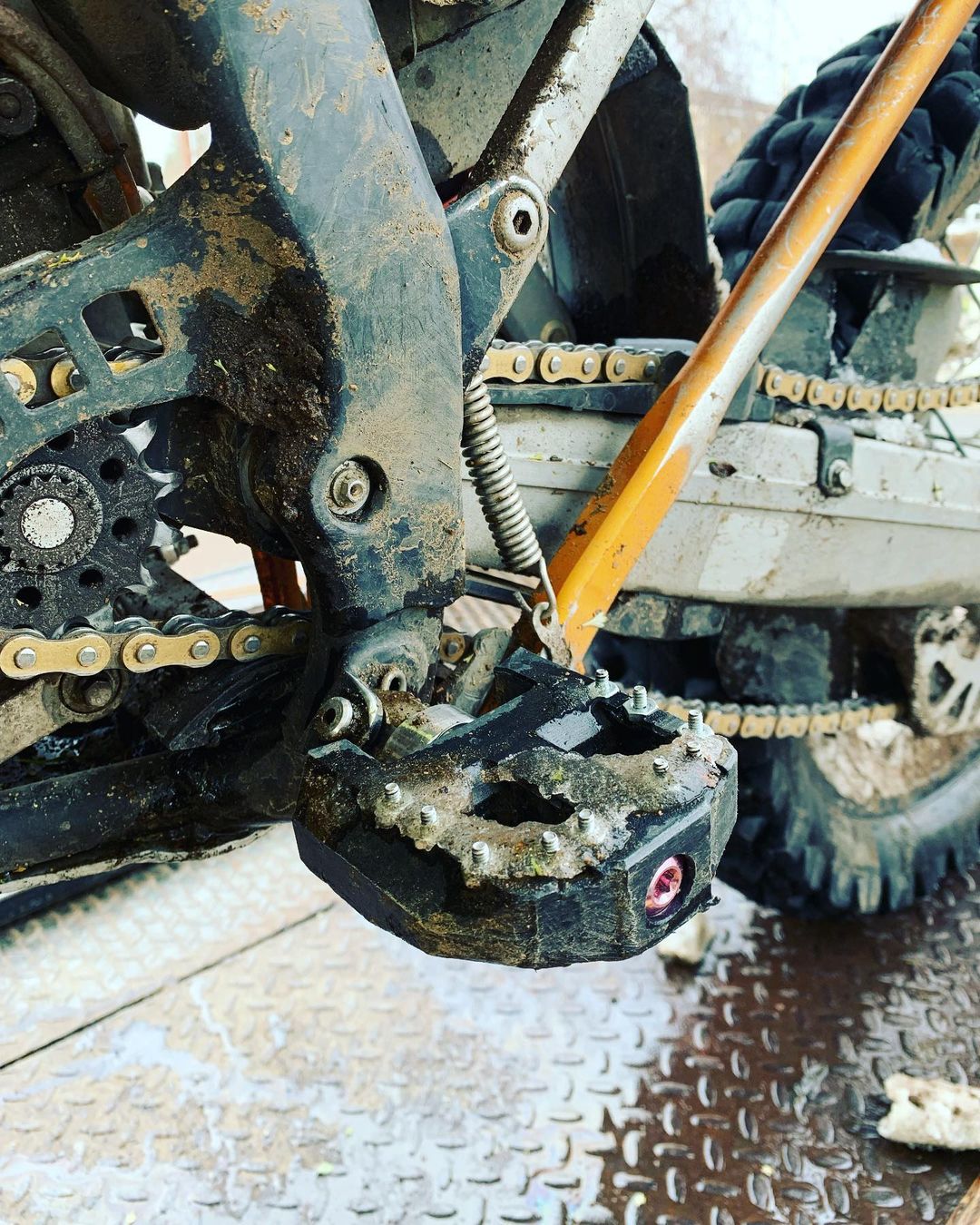 Motion Footpegs
A Better Footpeg for Adventure Riders
If you're looking for a better footpeg solution, then you're in luck because we have the perfect solution - Motion Footpegs

Motion Footpegs
Motion Footpegs is based right here in Bend, Oregon. They engineer and build amazing footpegs that improves stability while keeping you in better control, which leads to less fatigue and stress giving you a much more comfortable ride.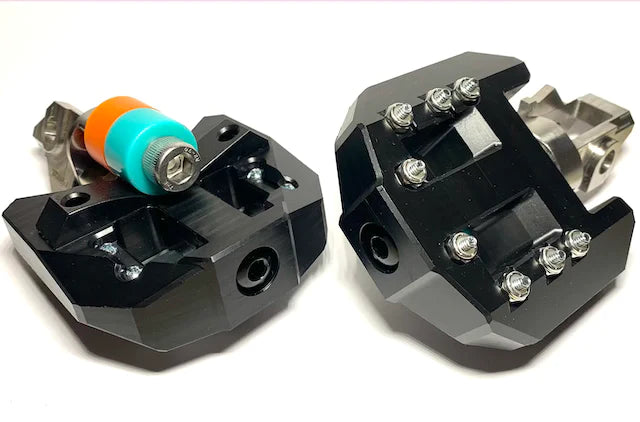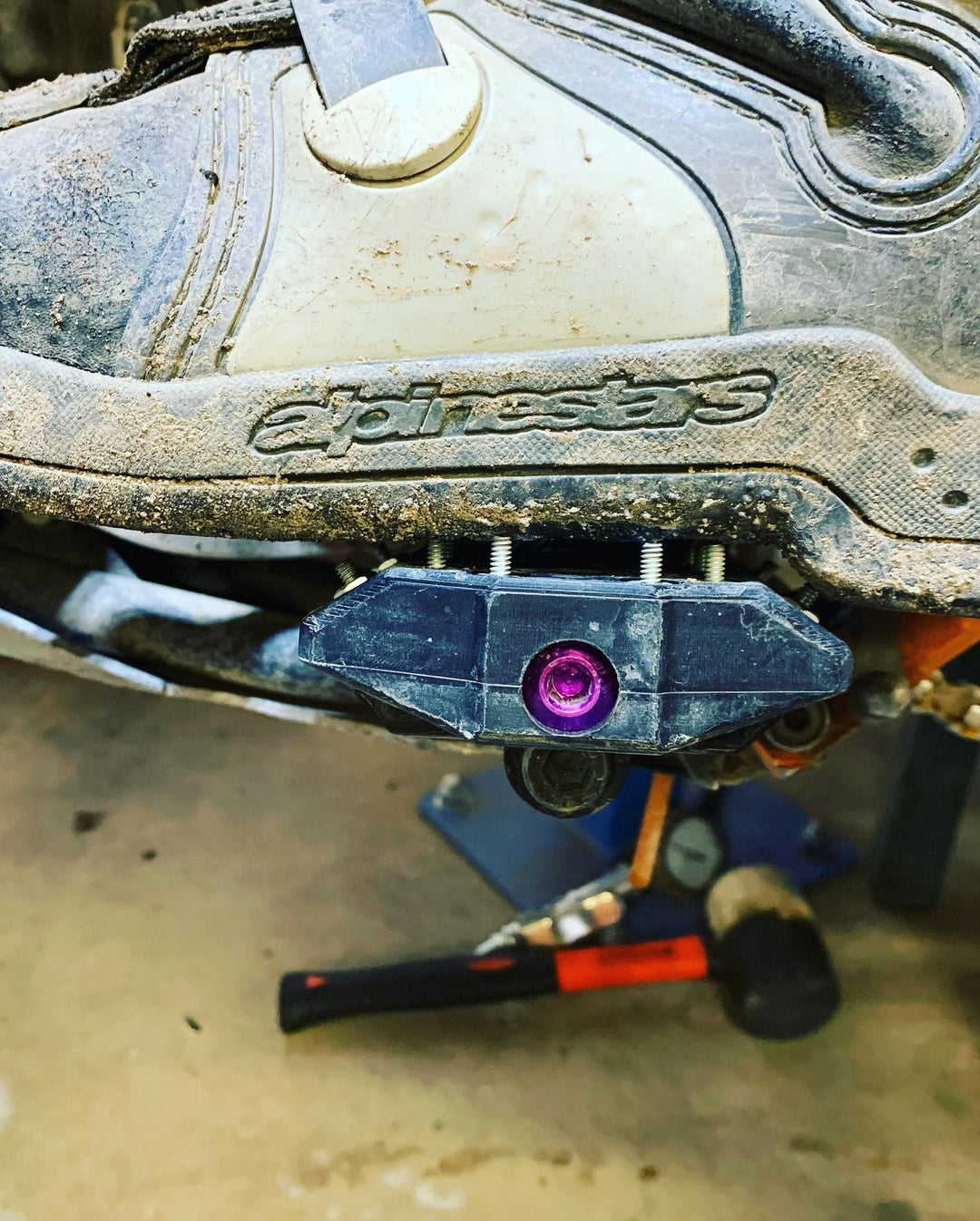 More Control
If you're an avid adventure motorcyclist, then you know how crucial a good set of footpegs are for your riding experience.
Footpegs play an essential role in keeping you in control of your motorcycle, providing grip and support as you navigate challenging terrain.  
The right footpegs gets the bike to do most of the work while you enjoy the ride. Less fatigue, longer rides.
Adjustable FLex
Motion Footpegs has a two-part system designed to provide an adjustable amount of flex.
Depending on your type of riding or flex preference you can tighten or loosen the flex by changing out the bushing.
With their system, you won't have to worry about slipping off or constantly having to reposition your boot. You get a platform for maximum grip and FULL CONTACT.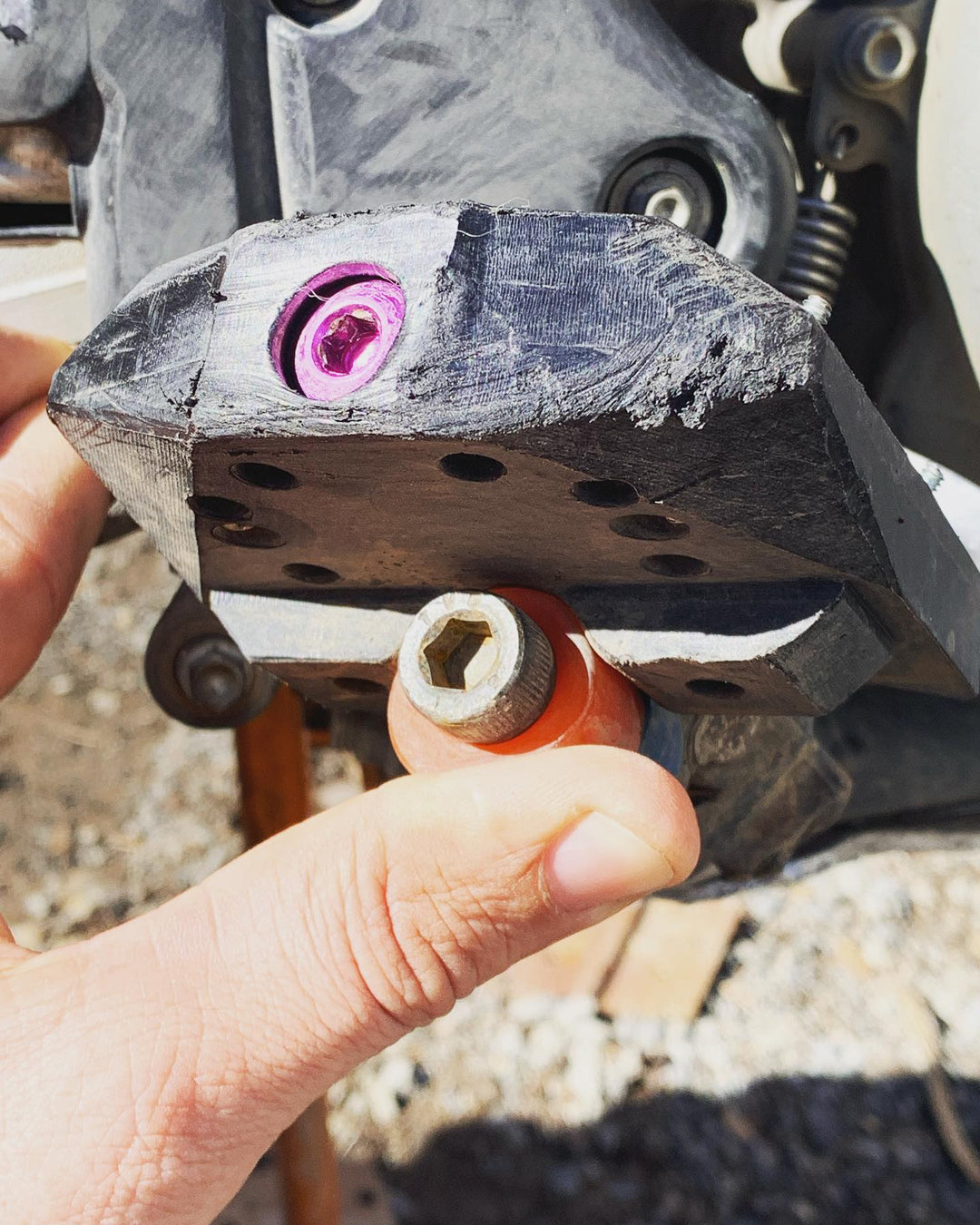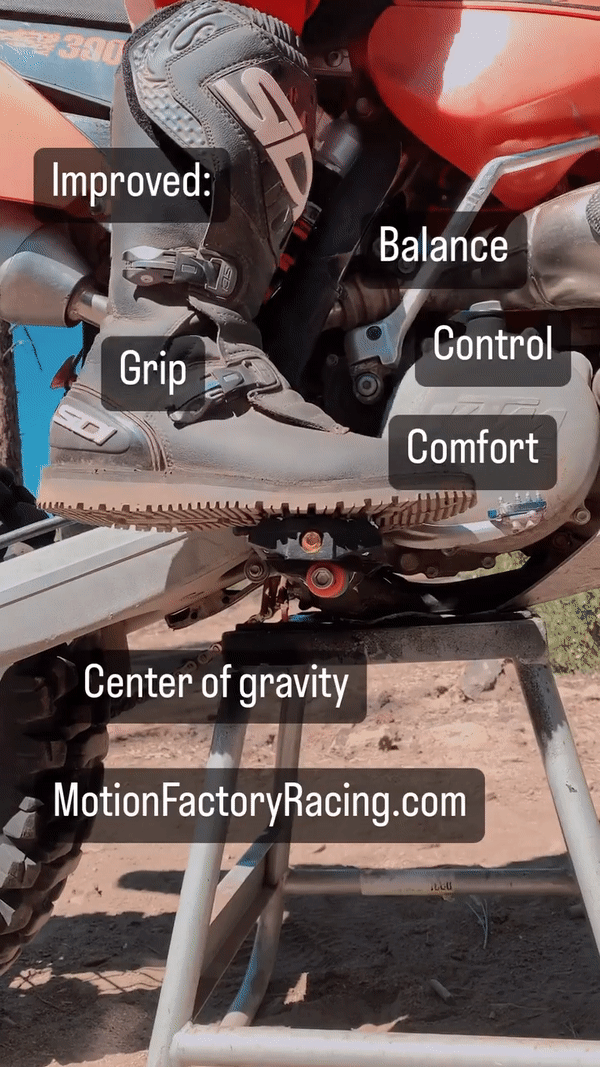 That Flex That Control
Motion Footpegs designed their pegs to flex, rotate, and pivot to absorb shock, which reduces leg fatigue, cramping, soreness, and discomfort while standing on your bike.
The flexibility of the platform allows you to shift your body weight forward and back easier, working with the bike rather than against it. 
Their pegs are fully adjustable, with multiple platform sizes and multiple bushing options.
NOTE ADV RIDERS - we recommend the LARGE version of their pegs.
In The Box
If you get the full peg set, each box has:
Large Platforms
Stainless Steel Mounts
Chromoly Spindles
Bearing and O-Rings
Nylon Lock Nuts
80A Bushings
90A Bushings
Bushing Bolts
(Stickers May Change)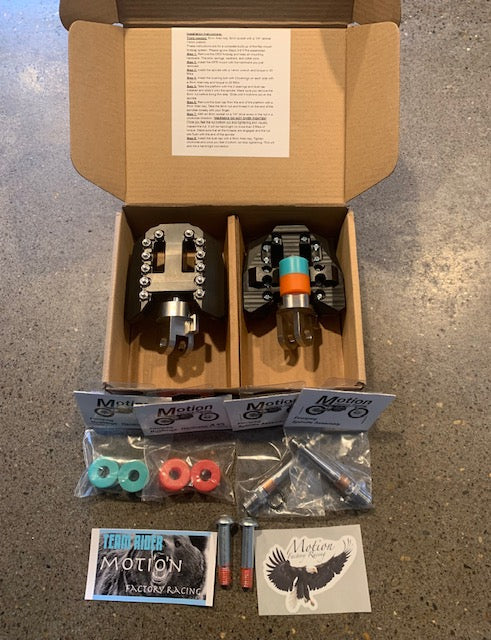 Benefits of Motion Footpegs two-part system
The footpeg system is made of a combination of stainless steel and chromoly metals, making it trail and track ready. The platforms are machined out of a space-aged material called UHMW-PE, which is self-lubricating and will slide over objects, rather than getting hung up on them. It's an ideal platform material, with ride qualities equal to aluminum or steel.
Maximum grip and control
Shift forward and back easier
Reduced leg fatigue, cramping, soreness, and discomfort
Better balance and connection
Comfortable riding position
Ride longer with less fatigue
Reduced vibrations
Available in Small, Medium, or Large Platforms
Ajustable Flex Bushing System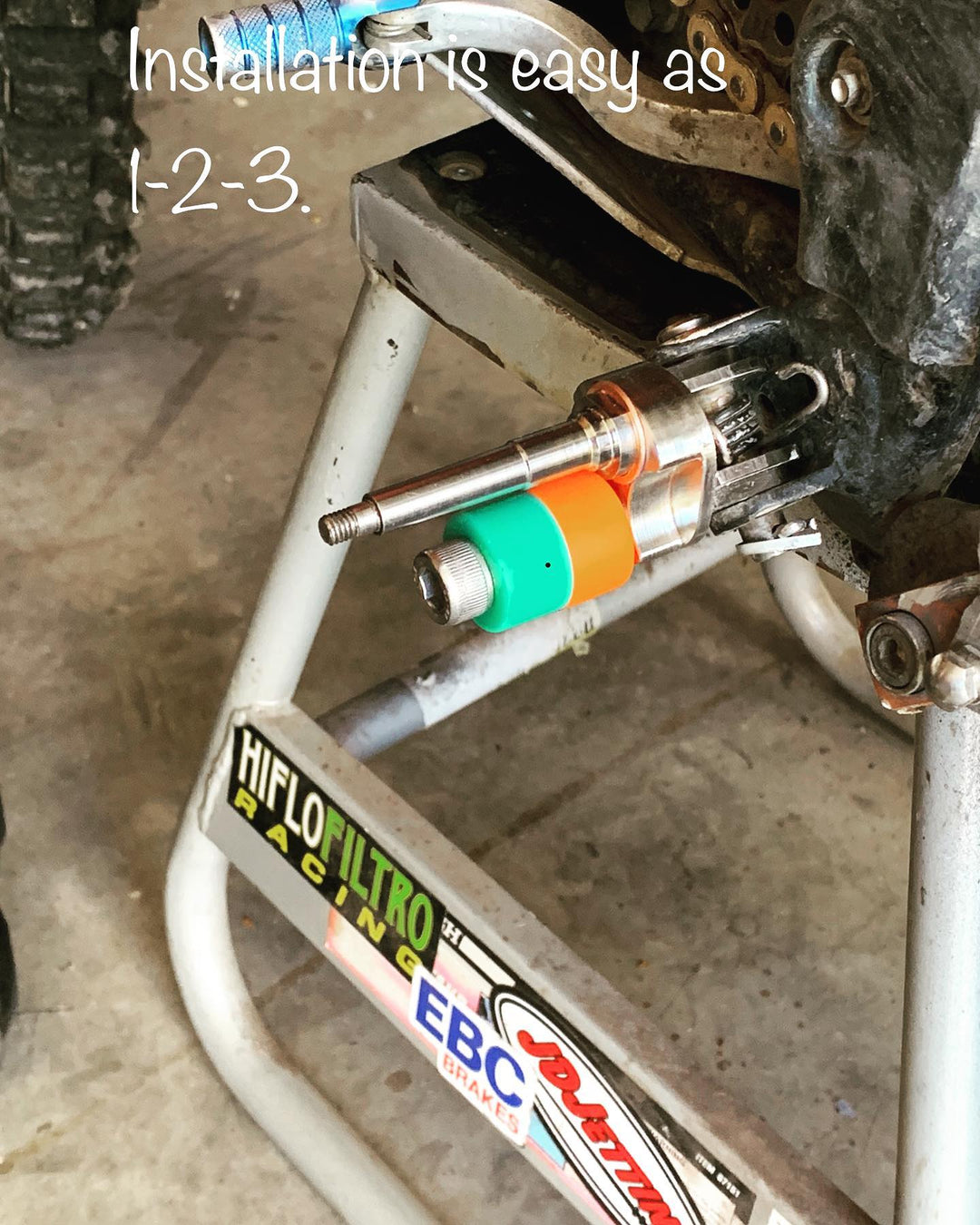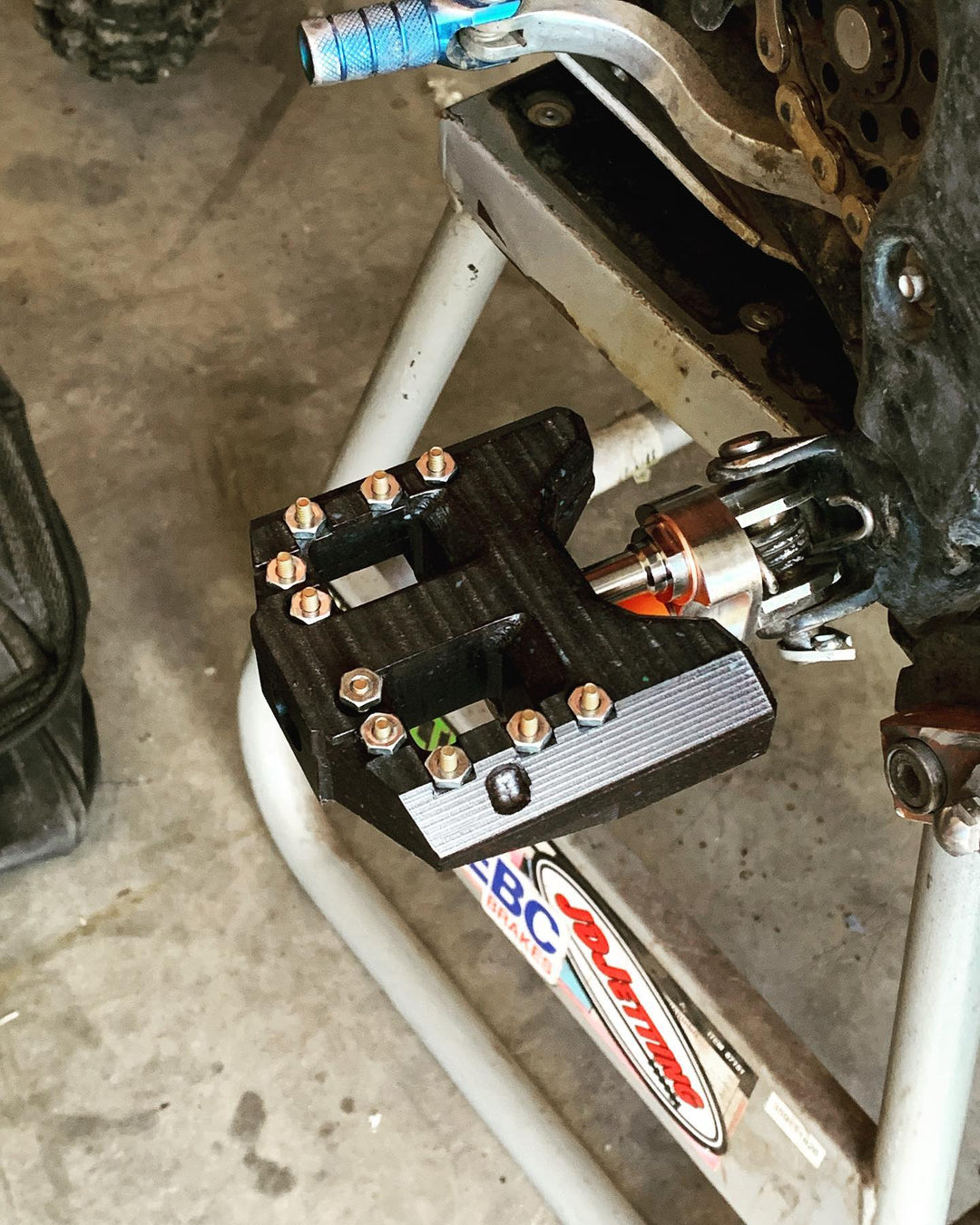 Bushing System
The bushings used in Motion's adventure motorcycle footpeg system are an essential component of the shock-absorbing technology that allows for a smoother and more comfortable ride. As a rider you can select from multiple bushing options, allowing you to tailor the flex rating to your preferences.
Durometer Rating
The durometer rating of the bushings determines their hardness and the level of compression required to flex the platform. Higher durometer ratings indicate firmer bushings that can withstand more weight and force before compressing. This makes it an effective way to provide shock dampening and absorption, reducing the impact on the rider's feet and legs during rough terrain rides.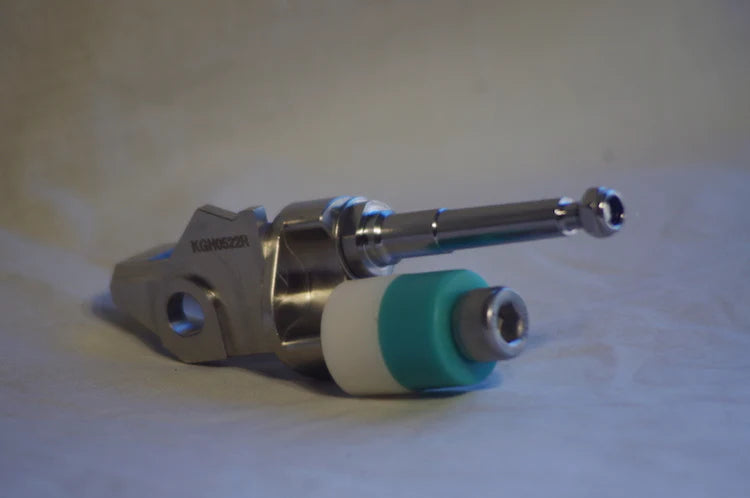 Shock Absorption
Motion Footpeg bushings are sourced from the skateboard industry, which has a long history of producing high-quality, durable, and affordable bushings.
By using the right combination of bushings, you can achieve the perfect balance between shock absorption and stability. The bushings also play a crucial role in allowing the platforms to flex forward and back, giving you the freedom to adjust to your preferred riding position.
Motion's Flex Rating System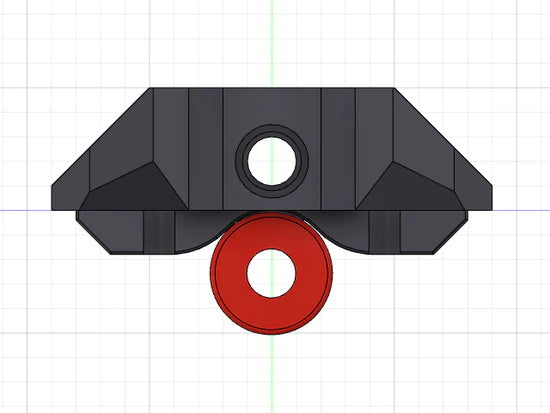 Flex-rating 1-1
With a rating system of 0-10. 0 being the least amount of flex and 10 being the most. This example shows a lot of contact with the bushing and a very limited amount of forward and backward flex or rotation.
Notice the contact between the bushing and peg for different ratings.
Flex-rating 5-5
As the flex-rating increases there is less contact with the bushing. This creates more flex and rotation as it comes in contact with the busings later in the rotation.
Notice the contact between the bushing and peg for different ratings.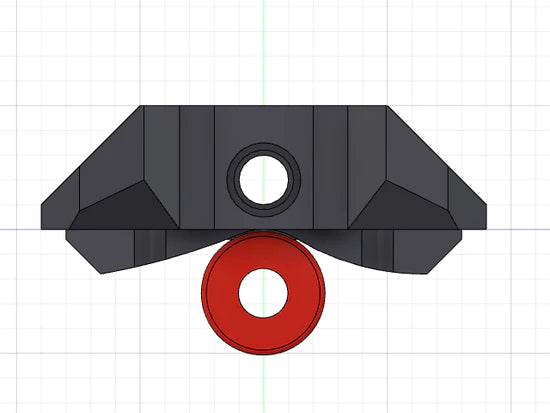 Flex-rating 9-5
Many rider prefer more forward flex and less back flex. making it easier to get forward on the bike and harder to get in the back seat. This is an ideal set up for trail riding.
Notice the contact between the bushing and peg for different ratings.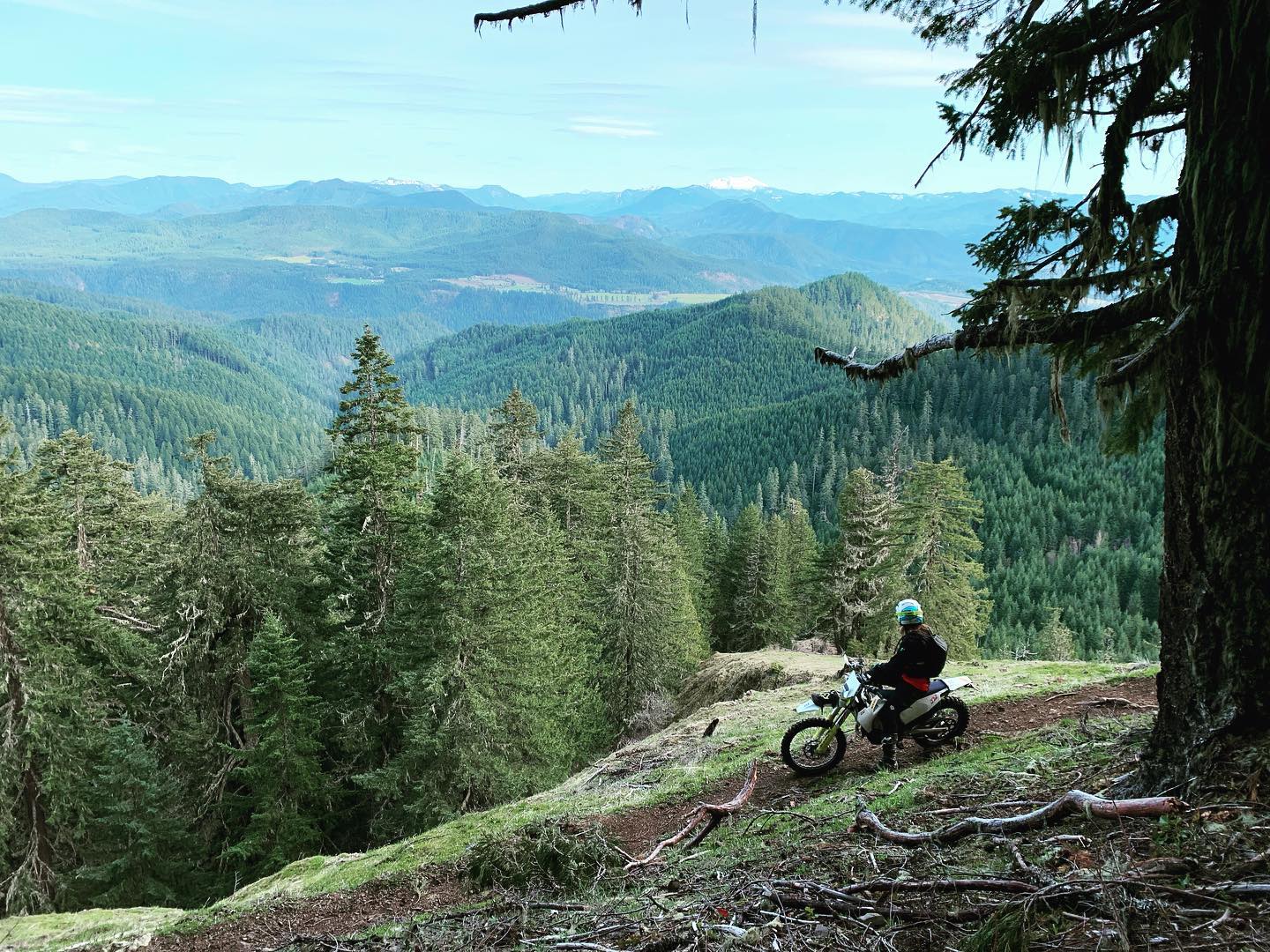 The Future of Footpegs
Motion Footpegs two-part system is the future of what a footpeg system should be. An industry-first high-density plastic platform, where you have the best grip, control, and comfort available for your adventure motorcycling experience.