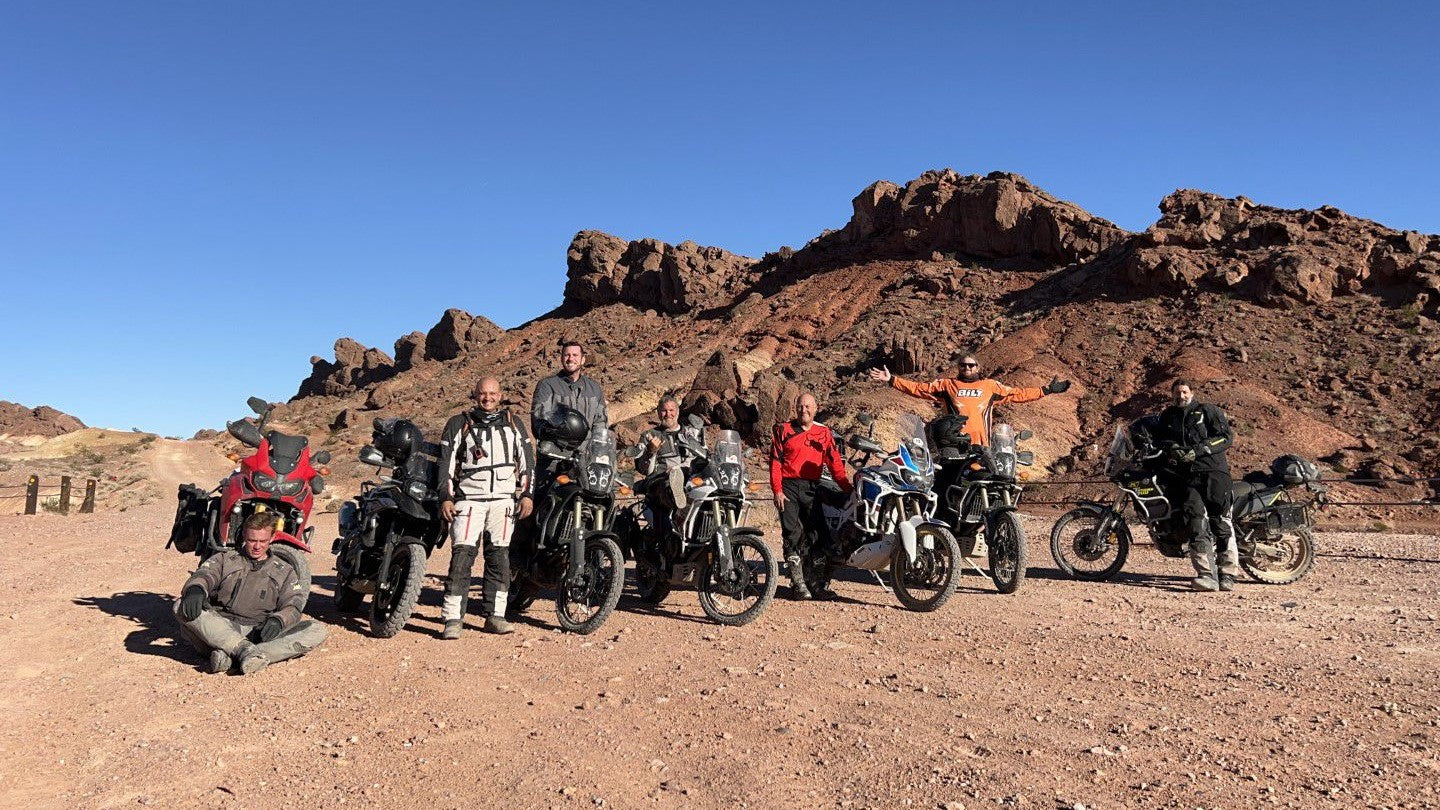 Off-Road Motorcycle Training
Become a Better Rider With Our Off-Road Expedition Training
Sign Up For Training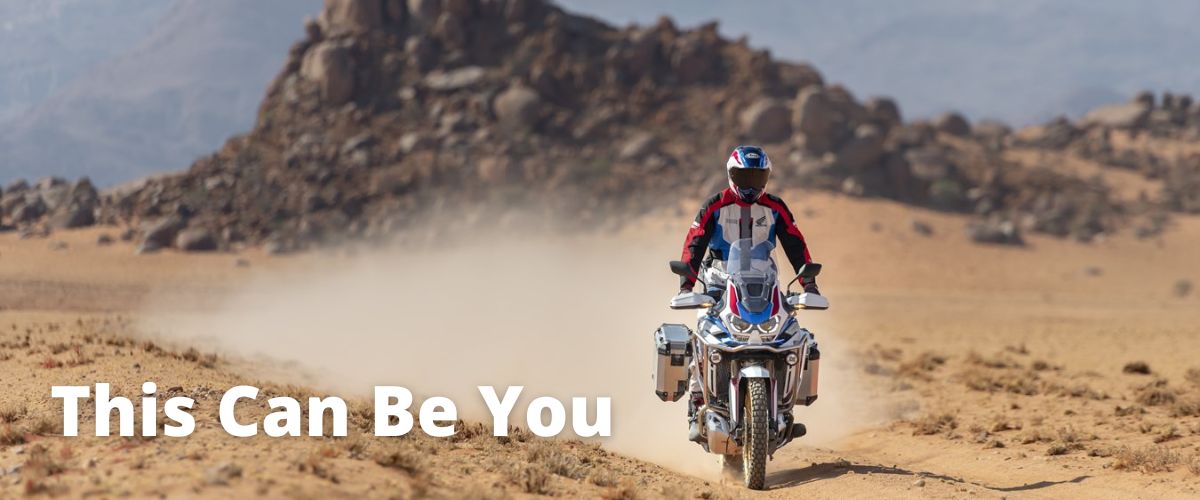 Develop Solid Off-Road Motorcycle Skills
Being able to ride on-road and off-road with the same bike is like no other riding out there! You'll see things and get to places you've only dreamed of.
And with RIDE Adventures Off-Road ADV Training you'll develop the confidence and skills to do it safely.
A FOCUS ON THE FUNDAMENTALS
If you've dreamed of riding in remote places and foreign countries you've come to the right place.

It doesn't matter if you're a seasoned street rider, intermediate ADV rider, or a local town cruiser. You can take your riding to the next level and build your off-road riding skills with proper training.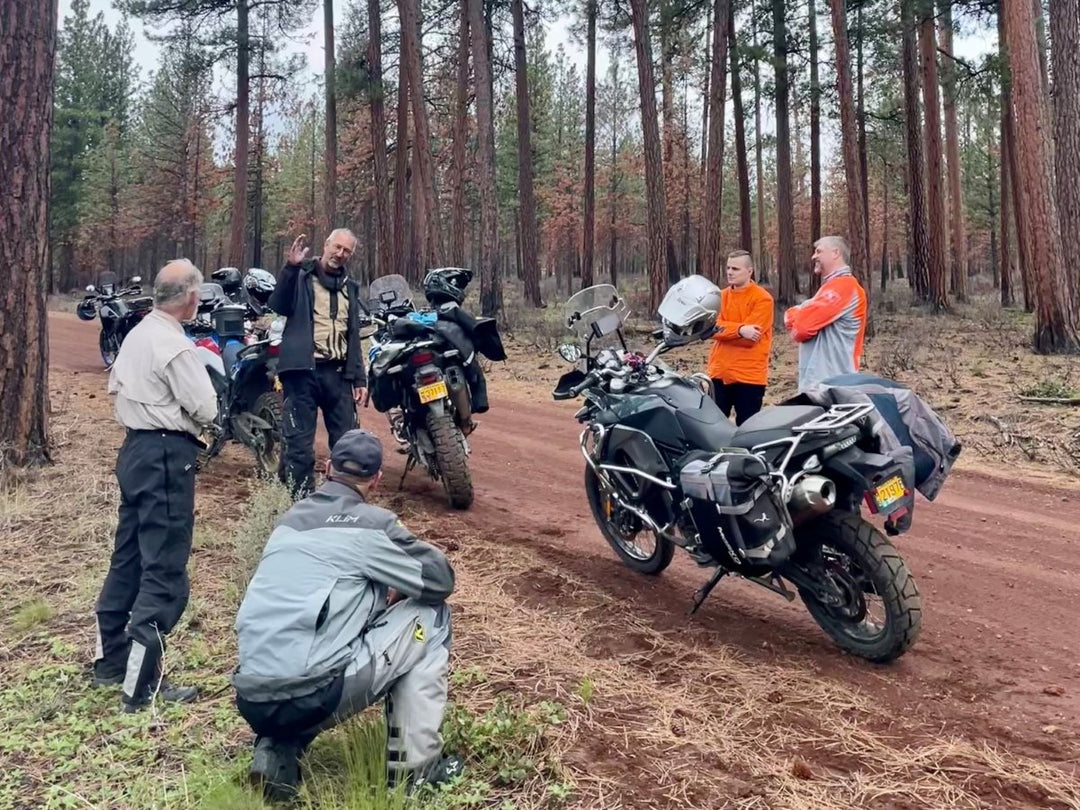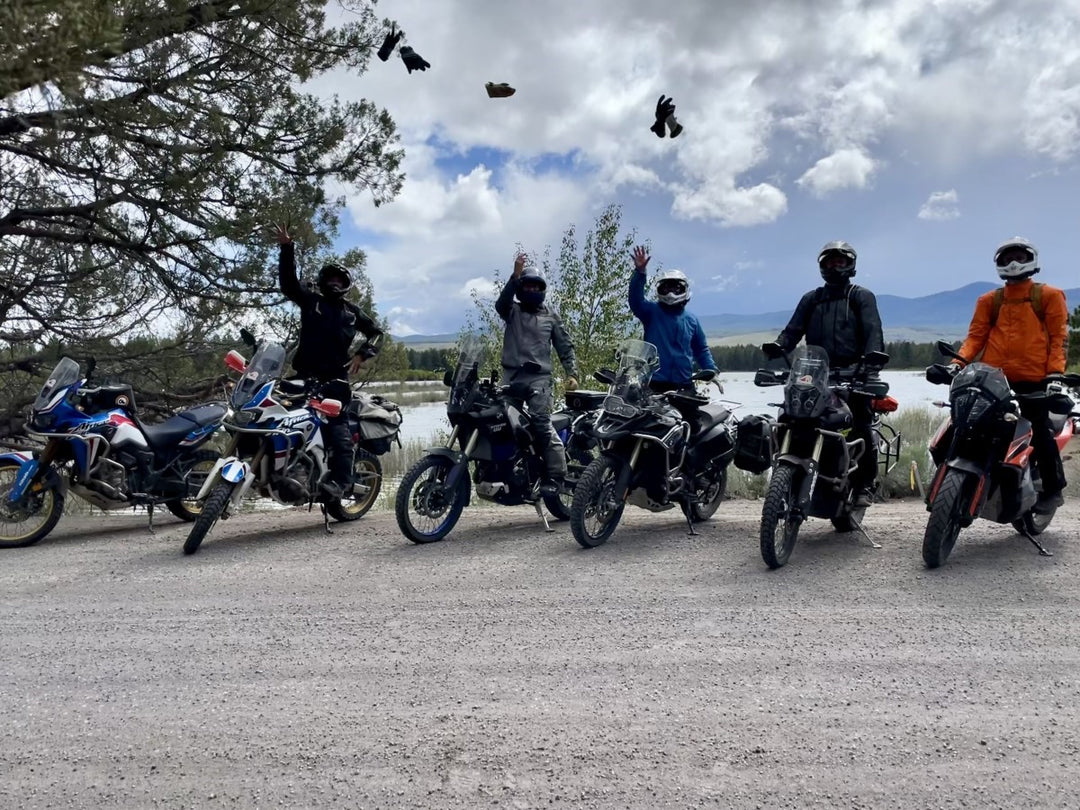 Build Your Confidence Build Your Skills
Our team of seasoned ADV riders have guided and explored the world. And they're here to help you become a better off-road rider.

We're going to hone your technique and build your confidence to tackle any place you dream of riding.
★★★★★

Exceptional service and quality of instruction. We will highly recommend you. Thx much.

BK Lam
★★★★★

Saturday drills were excellent. Good balance of challenging but not overwhelming. Coaches were knowledgeable and very personable.

Dan Fiedler
★★★★★

Very good balance between off bike discussion, on bike practice, and breaks. It was a hot day on Saturday and I felt the pace was very good to keep everyone engaged and not too fatigued.

Darcy Schaffer
★★★★★

This was a very challenging course. I still have a lot to work on. I am still going down on my bike, off road to often. The course gave the confidence to try off roading in my motorcycle. I think it is more mental with me.

Jeremy Eirich
★★★★★

The ability to do the drills and then stop and talk about things was great. The instructors were top notch: knowledgeable and very personable.

Ward Naviaux
Wanna Know What's In Our ADV Training?
You're not just on a patch of dirt
We weave together KEY TRAINING drills to prepare you for ADVENTURE RIDING in real world scenarios.
Experience all sorts of challenging surfaces, and work on specific techniques to prepare you for what's ahead.

And we'll be there beside you, providing feedback and suggestions to make you the most successful and efficient adventure rider possible.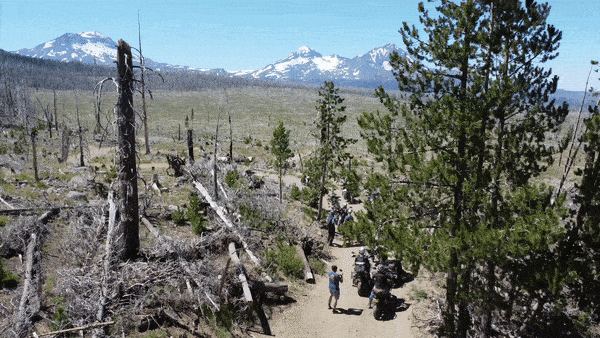 Available Training Bikes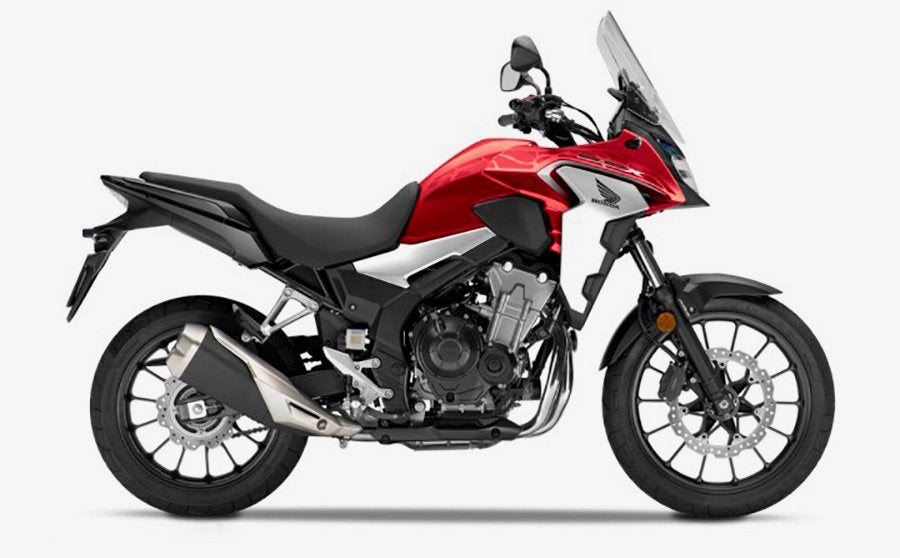 2019+ Honda CB500X
Seat Height: 32.7 in
Curb Weight: 430lbs
Fuel Capacity: 4.6 gal
Displacement: 471cc Parallel Twin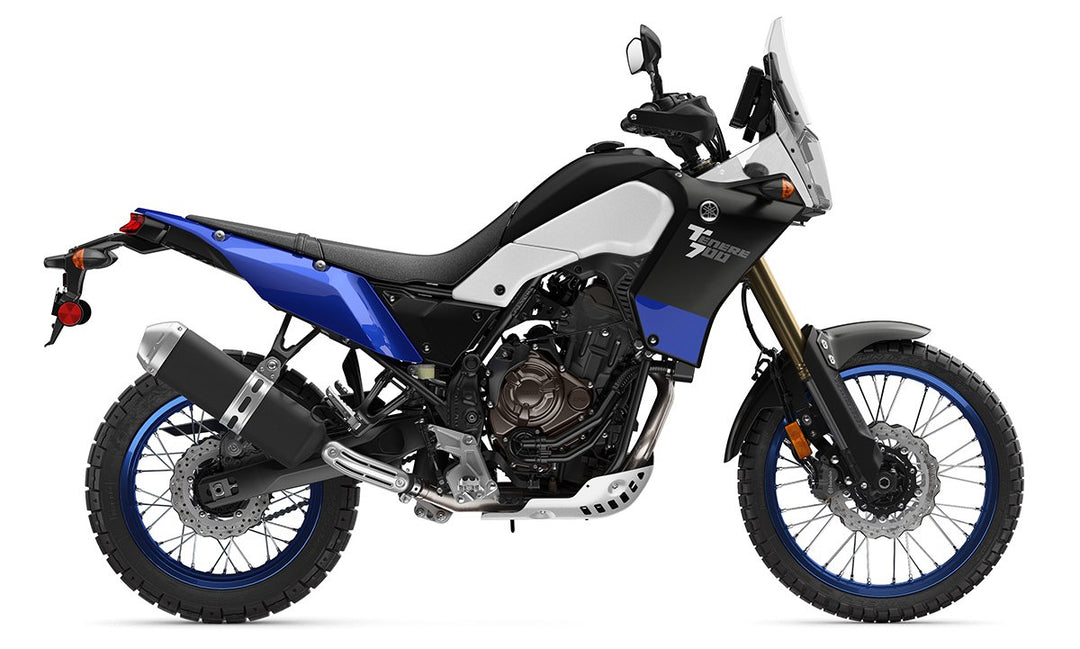 YAMAHA TÉNÉRÉ 700
Seat Height: 34.4 in / 874mm
Curb Weight: 452 lb / 205kg
Fuel Capacity: 4.2 gal
Displacement: 689 cc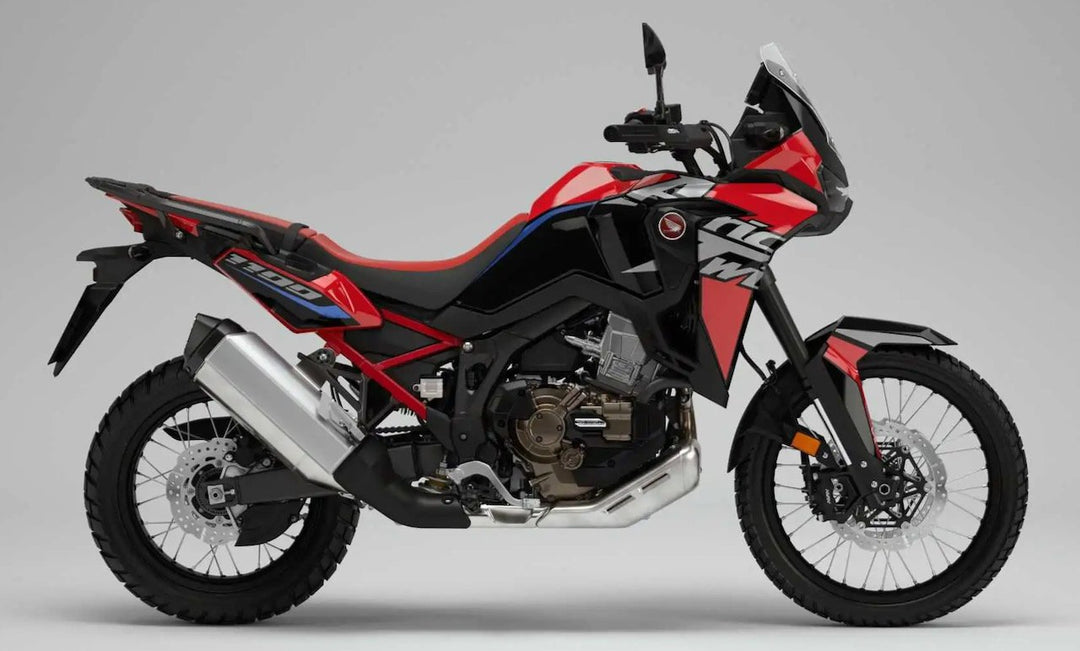 Honda Africa Twin CRF1100 (2020+)
Seat Height: 33.5/34.3 in
Curb Weight: 505 lb
Fuel Capacity: 5.0 gal
Displacement: 1084 cc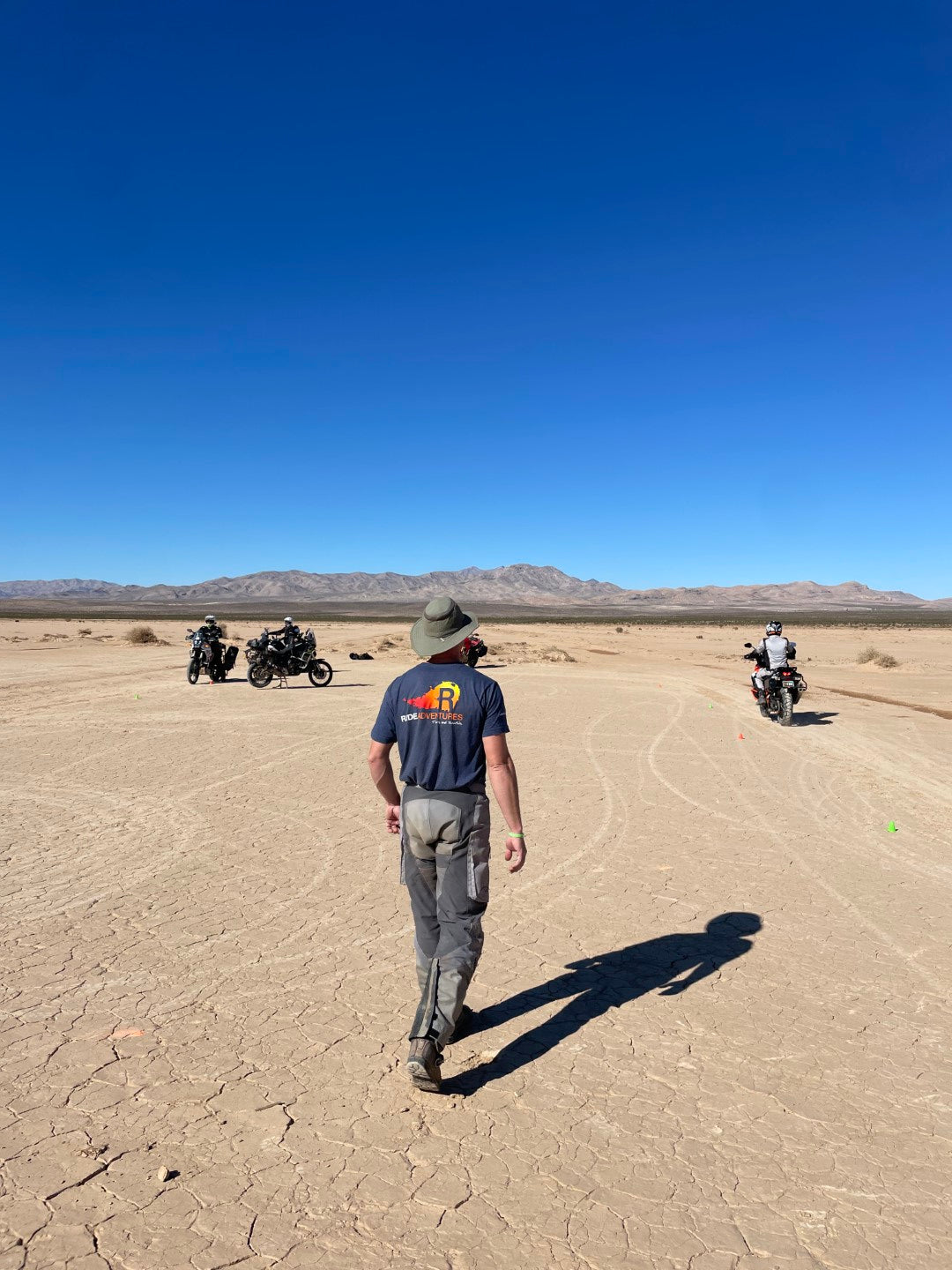 Adventure Motorcycle Training Overview
ADV Training Locations:
Each training starts and finishes in the same spot.

Bend, Oreon - Closest Airport is Redmond, Oregon (RDM)
Pahrumpm, Nevada - Closest Airport is Las Vegas, Nevada (LAS)
Training Format:
Adventure Rider Training, working on skills and drills to prepare you for the variety of terrains and challenges ahead as you explore the world! Each day starts with a briefing of the plans ahead, and our instructors will be providing feedback on how you're doing during each challenge.
Competency Level:


Designed for Riders with at least l000+ miles of previous motorcycle riding experience

, and either no experience off-pavement, or a modest amount of simple off-pavement riding prior to participating. This training is about working on basics to create self-sufficient riders, building your dual sport confidence and capability from the ground-up.
Duration:
2 Training Days (out and back each day.) Option to expand your riding plans by renting the same bike. Go explore on your own and save $150 in rental fees.

Honda CB50X ABS - $130/day.
Yamaha Tenere 700 - $150/day.
Honda Africa Twin CRF1100 (2020+) - $170/day.
Training Route & Terrain:
We'll expose you to multiple types of REAL WORLD terrain that start with the most common hard-packed gravel, but may go on to include lava rock, pumice, moondust, and other textures typically found in each area that we train.
Group size:
Typically 5-10 bikes
Motorcycles available for rent on this trip:
BYOB (Bring Your Own Bike,) or rent one of ours.
What's Included & What's Not
We're making our ADV Moto Trainings as flexible as possible. You have the option to BYOB (bring your own bike), or rent one from fleet.
What's Included:
2-Days of professional adventure moto riding coaching and feedback (we use video so you can see how it looks from our perspective).
RIDE Adventures SWAG
Optional Packages:
Bike Rental Package: Rent a bike from our fleet. Comes with Giant Loop tank bag and basic crash protection. See training pages for bike rental prices.
What's Not Included:
Flights
Accommodations
Food and Beverage
Fuel
Personal, Medical, or Travel Insurance
Fully Refundable Security Deposit (not included in training price and applies when you rent from our fleet)
Prefer Private Training, or Advanced Training
Contact Us - Or feel free to ask us any questions below.
Can't Take Our ADV Training?
Try some Free Guides
We live, eat, and breath adventure travel. One area we love is doing it on two wheels.

Our team has guided tours all over the world. We know a thing or two about ADVENTURE MOTORCYCLE TRAVEL - and you can get what we know here.
RIDE ADVENTURES Training Series
We've put together a playlist just for you.
Get a deeper look at what you're going to learn in our RIDE Adventures Training Expeditions.
21 VIDEOS On Motorcycle Training
Yes you can! You'll still get two days of coaching by our experienced guides, but on your own motorcycle.

And you still get a RIDE Adventures shirt and some SWAG.
Yes. The techniques and skills we practice in our off-road training can be applied to any motorcycle. However, we do require that your motorcycle be street legal, and have the capacity to drive 100 miles between fuel stops. We will be riding on public roads to get to different locations. We also request that your motorcycle be equipped for off-road riding.
Yes. While most of our rental bikes are twin cylinder adventure bikes, which bike you choose to ride for fundamentals and skills development should be more about 'which bike fits you,' than what matches our fleet.
Yes, we have several riders do this. It's a great way to save $150 on the price of renting a bike just for your own ride.

Just be sure to indicate which extra dates you'd like the bike rental to be for. Our training locations are surrounded by great dual sport routes, and you have the option to take advantage of those opportunities to work on your skillset and enjoy the surroundings.
This information will be provided upon confirmation of a reservation. We'll have emails that go into details where we'll meet and what you need to bring.
If you rent a bike from our fleet you'll get a Giant Loop Tank Bag. It can hold your lunch, water, and documents.