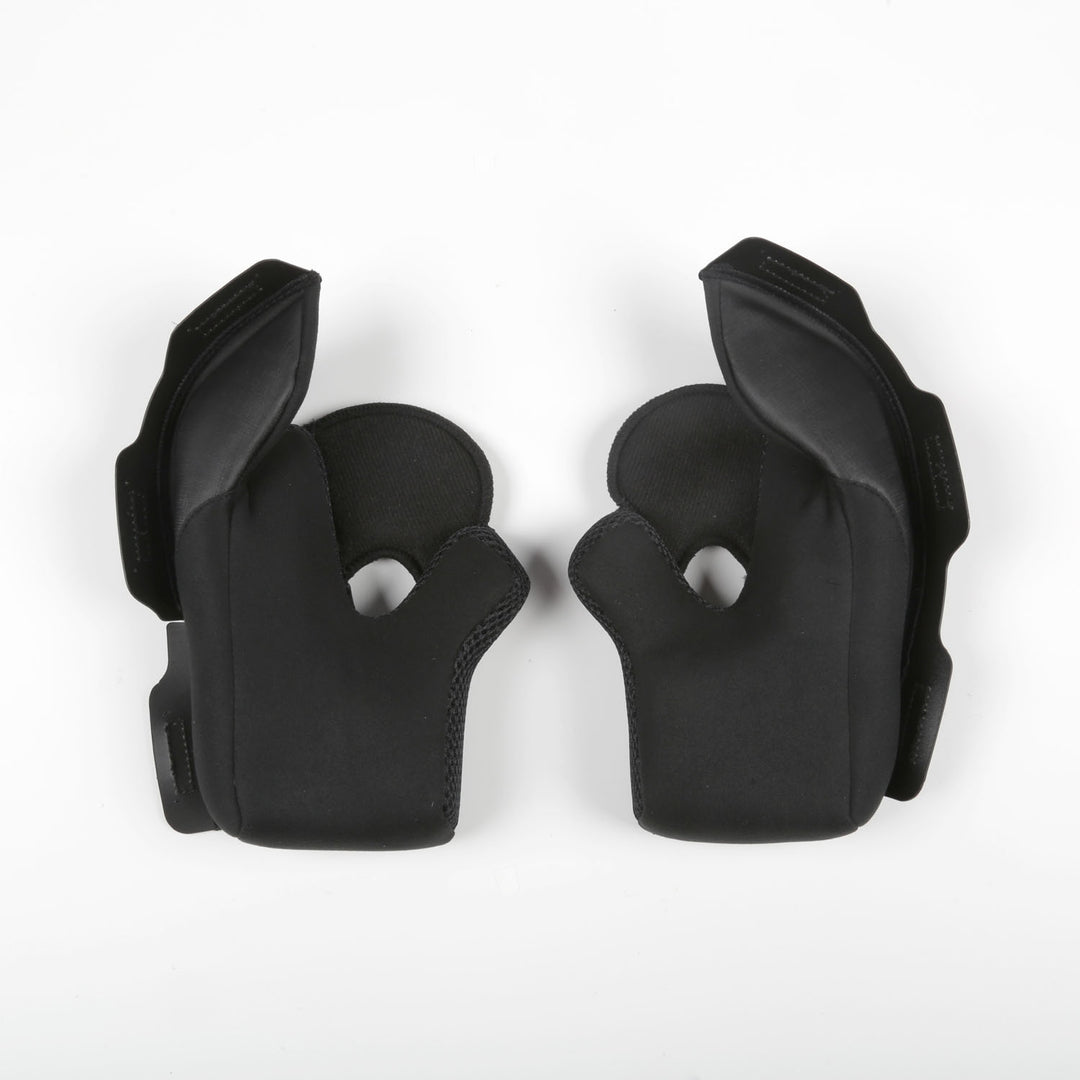 KLIM Krios Cheek Pads SM-MD 15MM
---
In stock, ready to ship

Inventory on the way
Introducing the Krios Cheek Pads - The Ultimate Adventure Motorcycle Gear Companion!
Are you an adventurous soul seeking the perfect gear to enhance your riding experience? Look no further! We proudly present the Krios Cheek Pads, specially designed to accompany your KLIM® Krios Adventure Helmet. These cheek pads are an absolute must-have replacement part, meticulously crafted to provide unparalleled comfort and a secure fit for all your adrenaline-fueled journeys.
When it comes to adventure motorcycle gear, comfort is paramount. That's why the Krios Cheek Pads are engineered with the utmost precision to ensure a snug and cozy feel on every ride. With their plush cushioning effect, these pads offer unparalleled comfort, allowing you to enjoy long rides without any discomfort or irritation. Say goodbye to soreness and hello to hours of blissful riding!
One of the biggest concerns for any rider is the fit of their helmet. Worry no more, as the Krios Cheek Pads provide a secure fit that wraps snugly around your face, eliminating any worries about helmet fit. You can confidently take on any terrain, knowing that your helmet stays in place, providing the ultimate protection and peace of mind.
Adventure awaits, and the Krios Cheek Pads are here to make it unforgettable. Elevate your riding experience with these incredible features:
Enhanced Comfort: Enjoy long rides without discomfort or irritation thanks to the plush cushioning effect of the Krios Cheek Pads.
Secure Fit: Bid farewell to helmet fit concerns as these pads snugly wrap around your face, ensuring a secure and worry-free ride.
Premium Craftsmanship: Meticulously crafted with precision, the Krios Cheek Pads boast top-notch quality and durability.
Easy Replacement: Installing these cheek pads is a breeze, allowing you to quickly and effortlessly enhance your helmet's performance.
Adventure-Ready: Designed with adventure seekers in mind, these pads are built to withstand the rigors of off-road exploration.
Embark on your next thrilling adventure with the Krios Cheek Pads. Elevate your comfort, enhance your fit, and experience the ride of a lifetime!
We process your order in 24-hours. Shipping take up to 48-hours with some larger items.
We ship from several locations but in general shipping takes 2 to 5 business days to get to you.