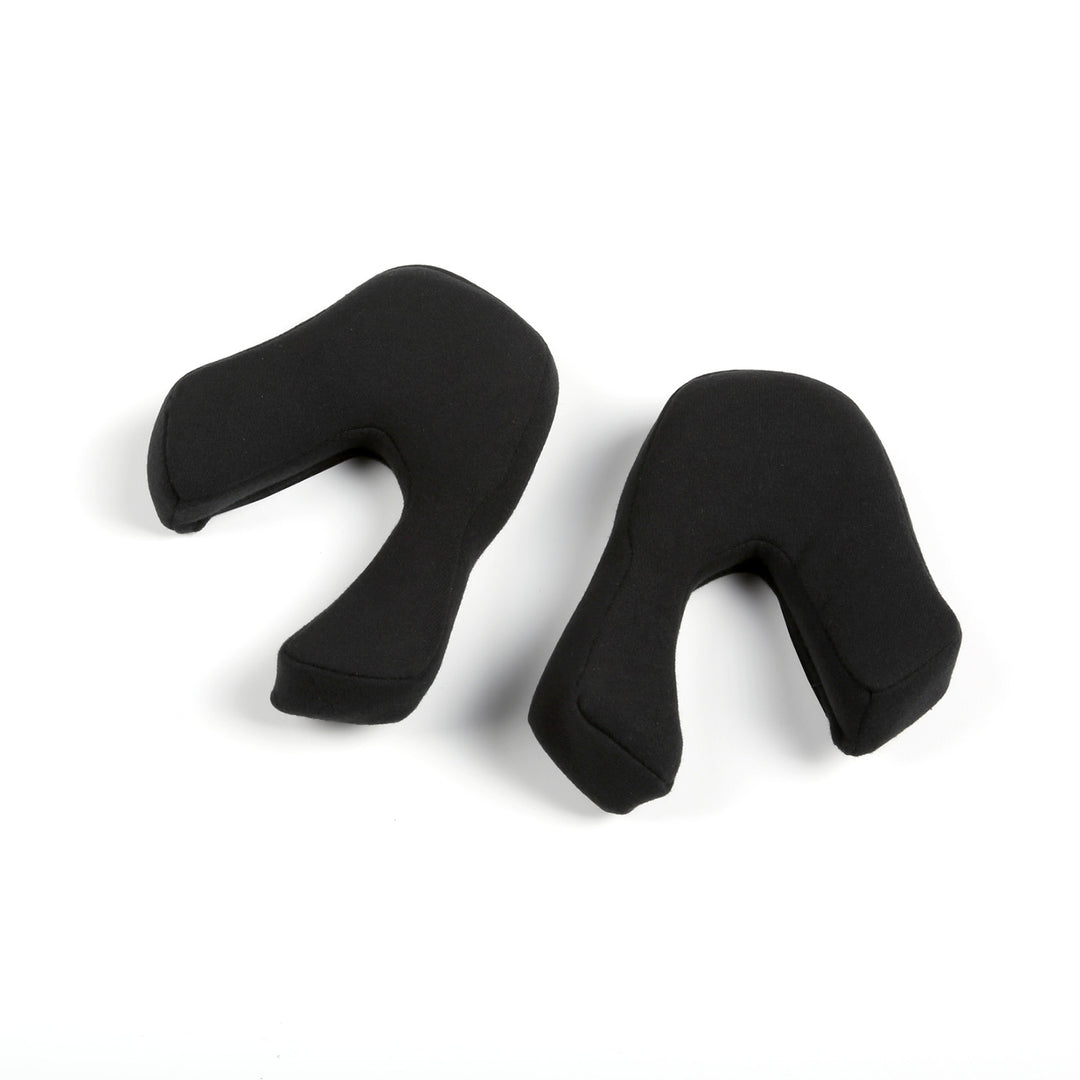 KLIM TK1200 Cheek Pads SM-2X 20 MM
---
In stock, ready to ship

Inventory on the way
Upgrade Your Adventure Riding Experience with TK1200 Cheek Pads
Enhance your comfort and ensure a secure fit during your thrilling adventure rides with our TK1200 Cheek Pads. These cheek pads are the perfect replacement part for your KLIM® TK1200 Helmet, designed to take your riding experience to the next level.
When it comes to adventure motorcycling, comfort is key. With our TK1200 Cheek Pads, you can say goodbye to discomfort and hello to a snug fit that keeps you comfortable throughout your journey. Designed with your needs in mind, these pads provide optimal comfort and support, allowing you to fully enjoy every moment of your adventure.
Not only do our TK1200 Cheek Pads enhance comfort, but they also ensure a perfect fit. Designed to seamlessly integrate with your TK1200 Helmet, these cheek pads provide a secure fit every time. No more worrying about loose or ill-fitting pads that can distract you from the road ahead. With our TK1200 Cheek Pads, you can ride with confidence, knowing that your gear is working in harmony to provide the best riding experience possible.
Installing our TK1200 Cheek Pads is a breeze. With their easy-to-replace design, you can quickly swap out your old pads and get back on the road in no time. No need to spend unnecessary time and effort struggling with complicated installation processes. We understand that your time is valuable, and we want to ensure that you can make the most of it by spending less time on gear maintenance and more time on thrilling adventures.
Key Benefits:
Enhanced comfort for a more enjoyable riding experience
Seamless integration with your TK1200 Helmet for a secure fit
Easy-to-replace design for quick installation
We process your order in 24-hours. Shipping take up to 48-hours with some larger items.
We ship from several locations but in general shipping takes 2 to 5 business days to get to you.