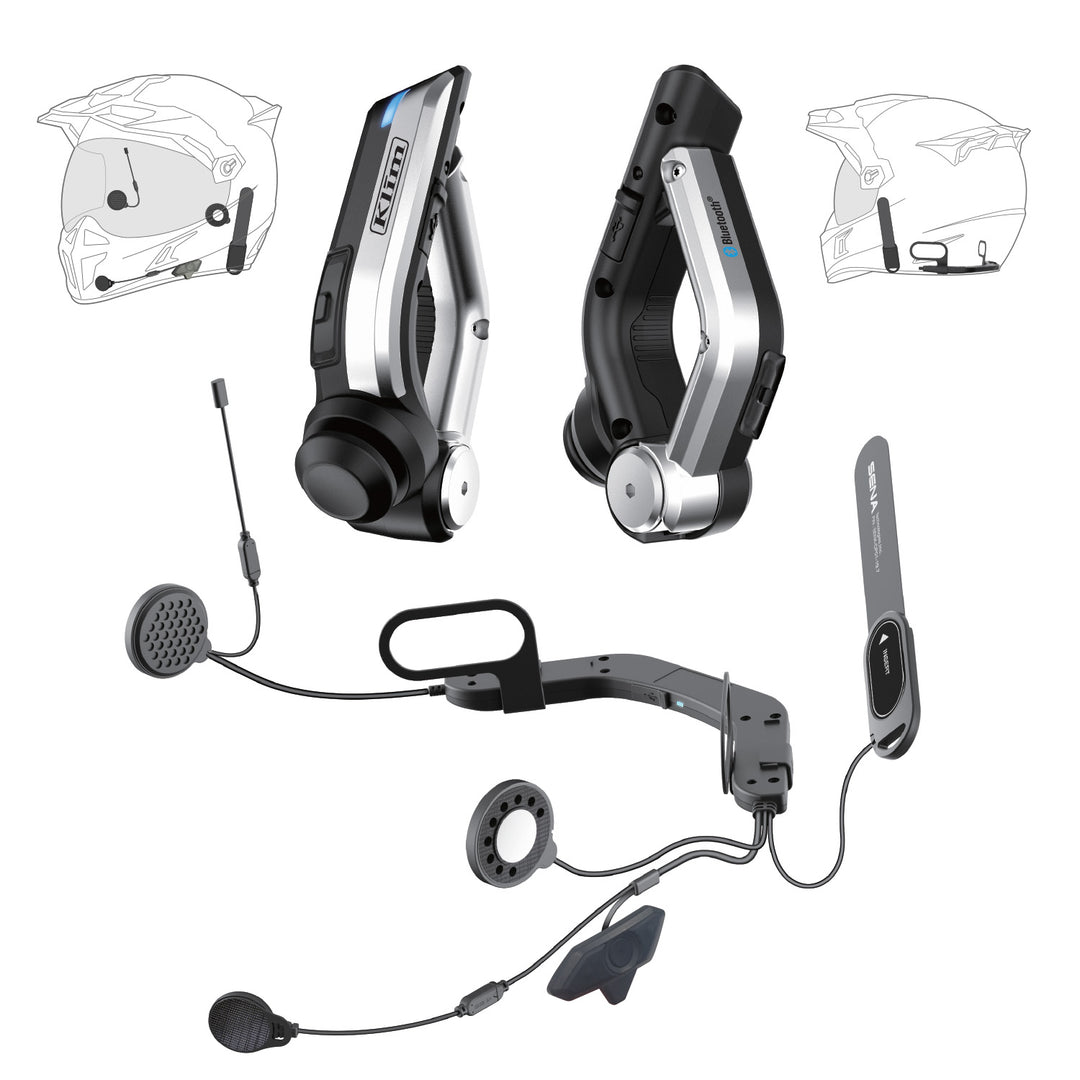 KLIM Sena 10U for Krios
---
In stock, ready to ship

Inventory on the way
Introducing the SENA 10U for Krios Adventure Motorcycle Helmet
Get ready to take your adventure rides to the next level with the SENA 10U for Krios Adventure Motorcycle Helmet! This ultimate companion is designed to enhance your riding experience and keep you connected on the road.
With its seamless integration into the KLIM® KRIOS Adventure Helmet, the SENA 10U provides you with cutting-edge Bluetooth 4.0 technology. It fits snugly into your helmet's ear pockets, ensuring a comfortable and secure fit throughout your thrilling journeys.
Equipped with a wireless remote control and a convenient two-button control pad, the SENA 10U allows you to access all its incredible features without compromising your safety. Stay connected and in control, no matter where the road takes you.
One of the standout features of the SENA 10U is its four-way intercom communication, enabling you to chat with your fellow riders up to 1 mile in open terrain. Stay connected, share experiences, and coordinate your adventures effortlessly. And the best part? The universal intercom feature allows you to communicate with riders using other brand headsets too, expanding your riding community.
But that's not all! The SENA 10U also offers a group intercom function, taking the fun to a whole new level. Experience the thrill of riding together, sharing stories, and creating unforgettable memories. Your adventures just got a whole lot more enjoyable.
And let's not forget about the impressive Bluetooth 4.0 technology, which provides seamless connectivity to your smartphone. Use voice commands, share music with your riding buddies, and even listen to your favorite FM radio stations. The SENA 10U keeps you entertained and connected throughout your entire journey.
The SENA 10U for Krios Adventure Motorcycle Helmet is the ultimate gear addition for any adventure rider. Stay connected, stay safe, and enjoy every moment of your thrilling rides.
Features and Benefits:
Bluetooth 4.0 technology for seamless connectivity
Comfortable and secure fit in KLIM® KRIOS Adventure Helmet's ear pockets
Wireless remote control and two-button control pad for easy access
Four-way intercom communication up to 1 mile in open terrain
Universal intercom feature for communication with riders using other brand headsets
Group intercom function for enhanced riding experiences
Bluetooth connectivity to your smartphone for voice commands, music sharing, and FM radio
Enjoy up to 10 hours of talk time
We process your order in 24-hours. Shipping take up to 48-hours with some larger items.
We ship from several locations but in general shipping takes 2 to 5 business days to get to you.